Education at Camp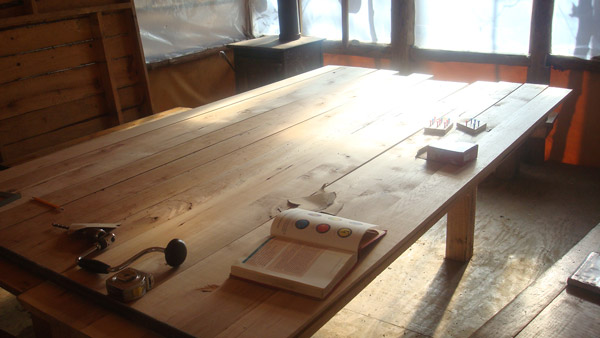 Fair Play Camp School has teamed up with the School District of Oconee County so that all campers have access to quality education. This unique relationship spans beyond a quarter-century and has assisted in equipping many boys to meet classroom expectations. Camp's ultimate educational goal is to help a boy develop an attitude of learning and to successfully reintegrate him into a public/private school or other alternative educational program.
Camp's comprehensive curriculum is a holistic, life-wide experience. By this we imply that learning becomes experiential – that campers learn by doing and that they take full advantage of purposeful, teachable moments. Academics are taught and reinforced through things such as writing weekly plans and menus, study of the sciences through first-hand experiences, research for and the execution of extended trips, camp study themes, and one-on-one tutoring. Our curriculum is driven by state academic standards as well, and a camper's academic progress is extensively monitored through various measures, which include both district-wide and statewide assessments. Campers have the opportunity to earn academic credits, which are transferable to the school he would normally attend.
A positive feature to our educational program is a low camper to teacher ratio. Eight thoroughly trained counselors/chiefs along with a supervisory staff of three dedicated leaders serve the campers around the clock each week. Also, two highly qualified, state-certified teachers are on hand to integrate learning into daily activities and to meet the individual academic needs of boys with emotional and behavioral difficulties. Our staff of teachers also includes four highly qualified, state-certified teachers who assist in overseeing the academics for our older campers.